Injuries may lead to tissue and joint trauma, which can be treated by chiropractic care.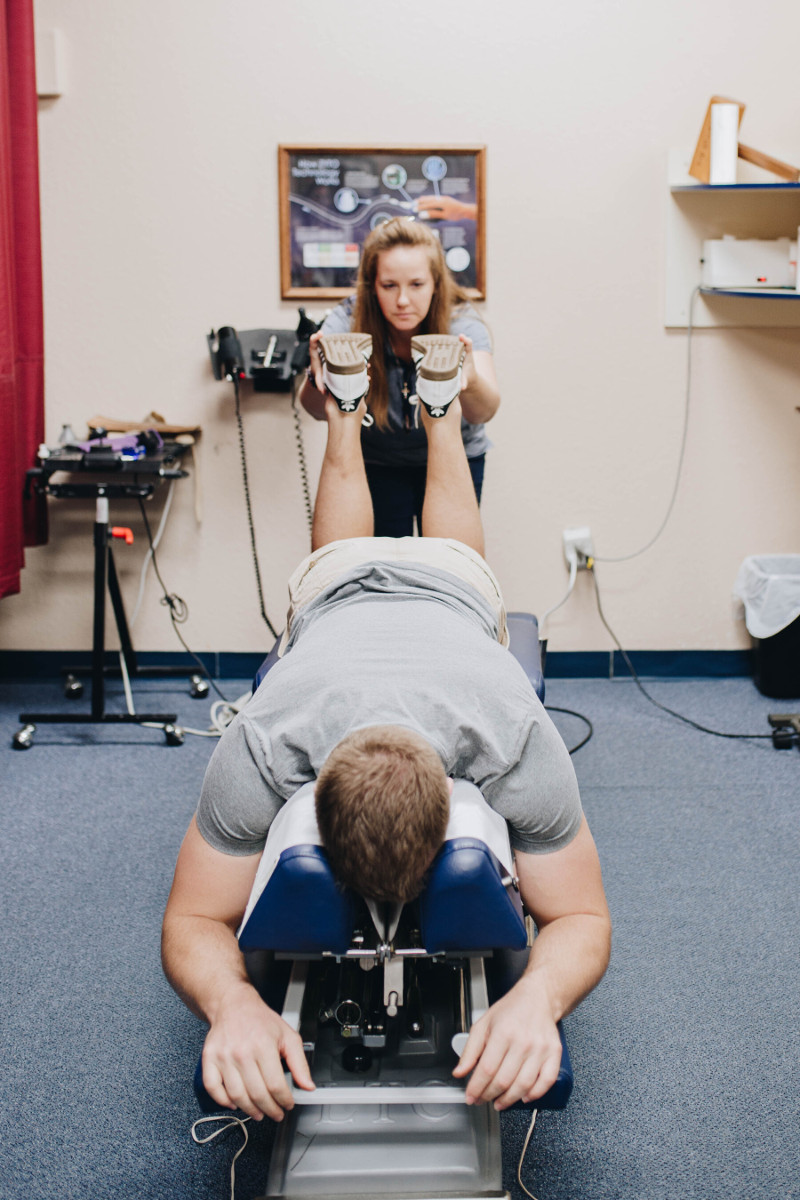 Athletic injuries can happen to anyone and are very common. The effects of these injuries are very detrimental, especially to the physical performance of the athlete. We treat athletic injuries quickly and effectively. We use the best techniques available to get you back into your sport and improve your strength & conditioning.
Injuries may lead to tissue and joint trauma, which can be treated by chiropractic care. Chiropractic treatments can help athletics to recover naturally from all kinds of pains resulting from injury. Injuries require a comprehensive examination and treatment by chiropractic doctor. The objective is to optimize the movement of the spine, cure spinal discs, improve the strength of the muscles and decrease muscle spasm. The crucial treatment for spinal manipulation and joint dysfunction involves short push or gentle movement of the affected joint towards the restricted direction. That is why, this process is should be done only by an expert and well trained chiropractor. If the affected muscles are really tight, the doctor can apply forceful stretches.
In addition, different kinds of exercises such as sensorimotor or stabilization exercises and McKenzie exercises can also be used as part of the chiropractic care and treatment of injuries. Athletes under care receive specialized support during recovery and post recovery to maintain strength and endurance. Some of the techniques used include kinesio taping to aid in stable yet mobile support during training or games.
Are you looking for an edge on your competition?
Do you want to improve your athletic as well as daily performance? Doctors at the office can not only aid in you recovery but give you expert advice and training that gives you a competitive edge. Learn more about performance enhancement strategies at Chiropractic Center of Lakeland.