Dr. Stephen Johnson
For over 30 years, Dr. Johnson has been providing family chiropractic care and educating Floridians in the benefits of a total wellness lifestyle. A chiropractor with a background in athletic training, Dr. Johnson has experience in sports medicine, soft-tissue injuries, and work-related injuries. Gonstead Thompson and SOT are other techniques Dr. Johnson also uses in his chiropractic care.
He has owned and operated Chiropractic Center of Lakeland since 2000, and from 1986-1999 he owned Johnson Chiropractic of Sunrise, FL. Dr. Johnson earned his Doctor of Chiropractic from Life Chiropractic College, his B.A. in Secondary Education, Industrial Arts from Clemson University, and his M.S. in Education from Florida International University.
Dr. Johnson is a member of:
Dr. William Palmer
Dr. Palmer studied at Trident Technical College in Charleston, SC, with additional studies at Hillsborough Community College in Tampa, FL and Richland College in Dallas, TX. He graduated from Parker College of Chiropractic in 2000. Wile at Parker College, he spent two years as a teaching assistant in the Anatomy Department. At the end of his time there, he was given the "Top Gun" award for being one of the finest instructors ever to assist in the Anatomy Department.
Dr. Samantha Marie Denstedt
A Holistic Chiropractic Physician who was born in Michigan where she lived until 2000 when her family moved to central Florida. Following her graduation from George Jenkins High School in 2003, she began her Bachelors in Science at Florida Southern College (FSC) in Lakeland. At FSC Dr. Denstedt was involved in Beta Beta Beta (BBB) National Biological Honor Society and Gamma Sigma Epsilon (GSE). She graduated magna cum laude in 2007. Just over three years later, Dr. Denstedt received her Doctor of Chiropractic degree from Palmer College of Chiropractic Florida in Port Orange.
Dr. Denstedt learned the following techniques during her academic tenure and employs them today in her practice: Diversified, Gonstead, Thompson, Toggle, SOT, Webster, and Activator. With regards to Soft tissue therapies, she uses gwa-sha, manual myofascial mobilization (trigger point therapy) or active release technique (ART), and proprioceptive neuromuscular facilitation (PNF) stretching.
Her current practice involves non-invasive pain relief treatment using chiropractic manipulative therapy, soft tissue therapy, and BEMER therapy device. She also specializes in neonatal care for pregnant mothers and newborns. In order help every individual reach his or her optimal health level, Dr. Denstedt encourages nutritional supplements, makes dietary recommendations, and recommends essential oils.
Family is core part of Dr. Denstedt's life. The happily married mother of eight, five boys and three girls, grew up in a small town. Her mother and father instilled in her strong Christian principles, to love others, keep healthy, and work hard for those beliefs.
Lori Winner
Rehab/chiropractic assistant Lori Winner grew up on Pennsylvania and moved here to attend college. A major in marine biology, she came to the Chiropractic Center of Lakeland in 2000. Lori helps with all things relating to rehab and therapy – from the DRX9000 spinal decompression to electric stimulation, from ultrasound to cold laser and rehab exercises. When you go the our north office, Lori will keep you right on target with your rehab therapy.
Lindsey Weldon
Billing manager Lindsey Weldon grew up right here in Lakeland, Florida, and graduated from Lakeland High School. She spent 9 years in Pennsylvania and brings over 7 years of experiences in chiropractic to our patients. Lindsey has been with the Chiropractic Center of Lakeland since 2007 as not only our billing manager but as a Chiropractic Assistant as well. She loves helping people find true wellness with chiropractic. Lindsey just finished her Associate's Degree in Business Administration.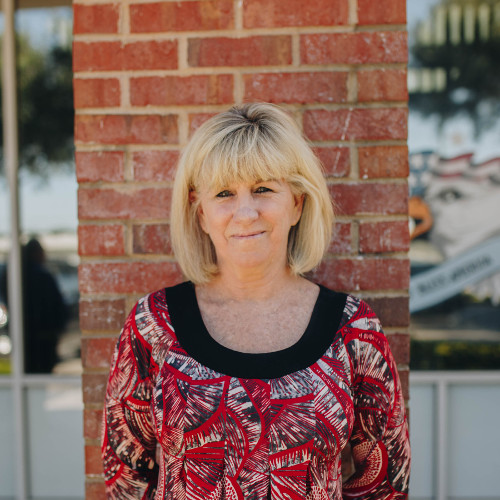 Kandy Johnson
Personal Injury Insurance / Attorney Liaison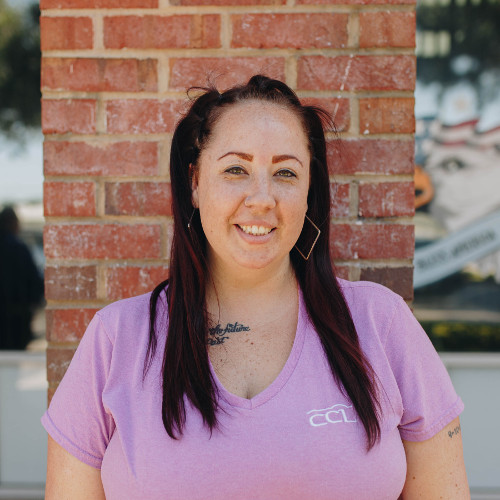 Christie Martel
LMT (MA73050) – Graduated high school in 2007 from McKeel Academy. In 2012 began massage therapy program at Everest University and graduated in 2013. Licensed massage therapist in Swedish massage, also performs deep tissue and therapeutic massage. Started at chiropractic center of Lakeland in May 2014.